Available Deer & Semen
Deer: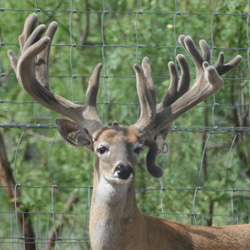 Four Canyons has a tremendous variety of whitetail deer for sale in all sizes and ages. With over 300 fawns born each year, the Ranch is certain to have what you are looking for. We are taking orders for fall delivery of open does and bucks and spring deliveries for bred does.
Stocker Bucks
Breeder Bucks
Open Does
Bred Does (both AI and naturally bred)
All of our deer are DNA certified. We will take care of all the necessary permits and paperwork and we will deliver the deer to your ranch.
Prices depend on the quality of the genetics chosen and volume discounts are always provided. Call or email us for more information.
Semen
If you are interested in purchasing semen, we have thousands of straws in inventory from both Northern and South Texas bucks with every type of genetics (wide, heavy, typical, non-typical, drop tines, split beams, etc). A list of the bucks that we have in inventory is shown on the AI Sires page of this website. If you are interested in semen from any of these bucks or our Herd Sires, please contact us.
Prices range from $250 - $4000 per straw depending on the size, type and quality of sire.
Our Success Story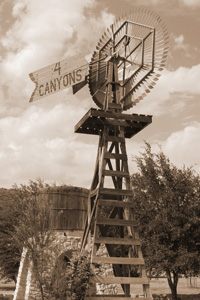 In just a few short years, Four Canyons was converted from a traditional hill country ranch to one of the premier whitetail hunting ranches in the country. When we first bought the Ranch, the mature trophy bucks weighed around 150 lbs and scored around 140-150 gross B&C. However, after several years of harvesting as many of the native deer as possible, adding supplemental feed stations throughout the ranch and introducing our new genetically superior deer herd from our breeding program, we have seen tremendous results. The mature bucks now weigh in excess of 200 lbs at maturity with many of them reaching over 250 lbs (before being field dressed). Additionally, the gross B&C score for a trophy has dramatically increased to the point where we are now harvesting 190-220 gross B&C deer on a annual basis. Each year we are also seeing dramatic increases in the size and number of quality genetic bucks on the Ranch.
Whether you are interested in turning your hunting ranch into one of the best in the country or substantially increasing the genetics in your breeding pens, contact us. We can do this for you.